「女の小箱」 より夫が見た
4 Sep.(Wed.)12:30/Conference Room(Lcode:40921)
R18+ People aged 18 and older are eligible to watch the film.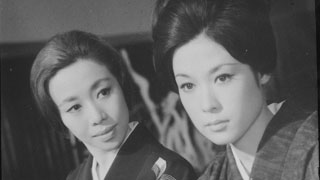 Japan/1964/92min.
Director:Yasuzo Masumura
Cast:Ayako Wakao, Jiro Tamiya
Distribution Company in Japan:KADOKAWA
A wife (Ayako Wakao) is disgusted with her workaholic husband, and she is attracted to a dangerous man (Jiro Tamiya). The wife (Ayako Wakao) and the man's lover (Kyoko Kishida) vie with each other in the film. Masumura, who said "No love in Japan", pursued the "love" in this unique melodrama.
ツイッターでの追加情報
現在のところツイッターでの情報提供はありません