いのちを楽しむ-容子とがんの2年間
2 Sep.(Mon.)11:50/Conference Room(L-code:40913)
Aichi Premiere/ Dir.SASAKI Yumi is scheduled to show up.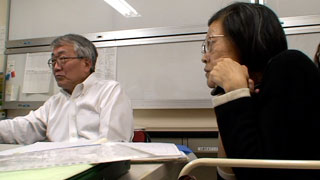 Japan/2013/102min.
Director:SASAKI Yumi
Cast:WATANABE Yoko, Dr.KONDO Makoto
Distribution Company in Japan:VIDEO PRESS
Yoko Watanabe chose not to battle against cancer. The camera followed her relationship with friends, a trip to Ogasawara and voices against nuclear power for two years from the diagnosis of her life one year left to the end. It can be the record of how to live and die as an independent individual.