儀式
A Memorial screening for the director Nagisa Oshima, who is the first adviser to AIWFF
8 Sep.(Sun.)10:00/Conference Room(L-code:40941)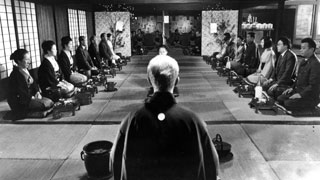 Japan/1971/123min.
Director:Nagisa Oshima
Cast:Kenzo Kawarasaki, Akiko Koyama
Distribution Company in Japan:OSHIMA PRODUCTIONS LTD.
The No.1 film of the 1971 Kinema Junpo's Best 10
The Sakurada family is local wealthy family. The patriarchal grandfather still has strong power in the family after defeat in the war. Ceremonies, such as anniversaries, weddings or funerals, are a symbol of the spirit of the older generations. Members of the younger generation of the family must submit to cruelly enforced traditions. The anguish of the younger generations exactly reflects the times. The film is the director Oshima's comprehensive masterpiece for 25 years after the end of World War Ⅱ.
---
Special Event
A lecture of Akiko Koyama
"Days with my husband Nagisa Oshima - as the wife and the actress -"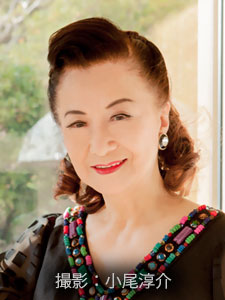 8 Sep.(Sun.)13:00(L-code:40942)
Conference Room
Fee: 500yen
A movie director Nagisa Oshima ?the first adviser of this movie festival- has ended his life of 80 years on 15th January 2013. His wife Akiko Koyama made a paper crane writing "I was happy to be with you" and put it in his coffin (according to "Seiryu" published in July). As the wife and the actress, she spent 17 years to nurse him. She will present about the days with the great movie director Nagisa Oshima.