さなぎ~学校に行きたくない~
3 Sep.(Tue.)12:50/Conference Room(L-code:40917)
Aichi Premiere/ Dir.Junko Miura is scheduled to show up.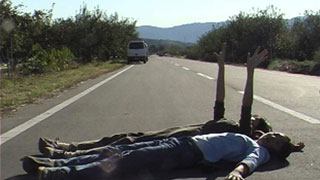 Japan/2012/103min.
Director:Junko Miura
Cast:Ai Kinoshita, her mother and family members
Distribution Company in Japan:Tristellofilms
Ai has been brought up well in Ina blessed with rich natural environment. Soon after her entrance into an elementary school, she refused to go to school. Her mother, while she was puzzled, chose to raise Ai respecting her will. The record of her growth for 14 years becomes an image like a poem and brings spiritual richness.