台湾アイデンティティー
2 Sep.(Mon.)15:00/Conference Room(L-code:40914)
Aichi Premiere/ Dir.Atsuko SAKAI is scheduled to show up.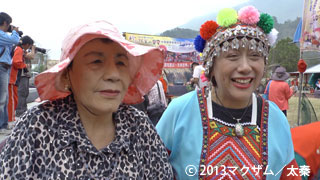 Japan/2013/102min.
Director:Atsuko SAKAI
Cast:KOKIKUKA, KOMOKI, GOMASAO
Distribution Company in Japan:UZUMASA
It is a documentary of the elderly in Taiwan who studied in Japanese under the Japanese rule and have been untiringly surviving. It highlights the buried post-war history unknown by Japanese such as the 228 Incident under the Kuomintang government and the White Terror.