くじらのまち
4 Sep.(Wed.)18:30/Conference Room(L-code:40923)
Aichi Premiere/Dir.Tsuruoka Keiko is scheduled to show up.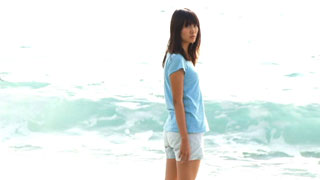 Japan/2011/69min.
Director, Screenwriter, Editor:Tsuruoka Keiko
Cast:Tobita Momoko, Katano Sui
Grand Prize of PFF AWARD 2012
Hotaru, high-school student, tells Tomohiko her feelings, but he is awkwardly silent. He is attracted to his classmate, Machi. Having such a delicate relationship, they go on mini-break to Tokyo to look for Machi's long-lost brother during their last summer vacation of high-school days. The youth friendship film seeks how to mature as a person.
ツイッターでの追加情報
現在のところツイッターでの情報提供はありません