Nominations
Schedule
---
Vengeance/Director:Mio TANIGUCHI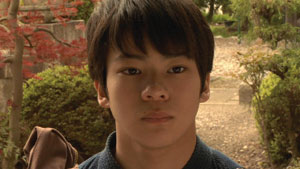 2011/Japan
Drama/32min.
Cast:Hiraku TAHARA, Mana NAGATSU
Yamato, a second-year junior high school student, is depressed because the Kendo hall he goes to will be demolished. At that time, he sees the aunt of his childhood friend again and his longing for her is rekindled… In the climate of Shiga Prefecture, the Director's home town, the feelings of Yamato's faint first love taking the form of his vengeance on her is described vividly.
---
Your Inside/Director:Miyuki UEHARA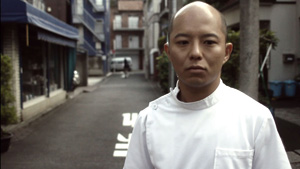 2012/Japan
Drama/27min.
Cast:Akio NAKADA, Ruka NISHIO
A dentist meets a mother and her daughter again after several years when they move back to into the building as landlords. He had once taken a romantic interest in the mother, but now she is not what she used to be while her daughter is in the flush of youth and a glow emanates from her. Overcome with desire, he concocts a way to move closer to the daughter.
---
The spring festival/Director:Cao Jing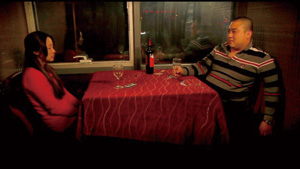 China/2012
Drama/15min.
Cast:Xu Tian, Jing Ming, Zhang Xusheng
The 30-year-old Li has been working at a massage salon since she came to Beijing from the countryside. She plans to buy a home with her boyfriend Zhang, however she stands at the crossroads before the Chinese New Year…The film is described with tight images that portray the true feelings of young people who live in the mega city Beijing and can't count on anything.
---
The Great Diva TOGAWA Masako/Director:Madoka KUMAGAI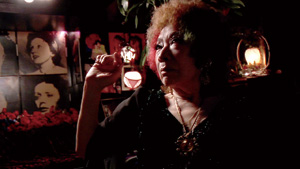 Japan/2011
Documentary/38min.
Cast:Masako TOGAWA, Soiree
"The Blue Room", a night club with live French chansons, is loved by many intellectuals such as Yukio Mishima and Shuji Terayama. Its owner Masako Togawa, is also an author and a chanson singer. She has a powerful presence considering that she is 77 years of age. She is interesting, harum-scarum, impulsive, enthusiastic, and sincere, and has a one-track mind. The film shows her real face.
---
Please Die 100 Times/Director:Risa TAKEBA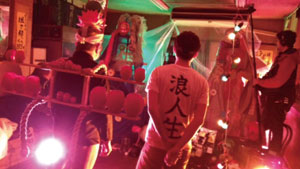 Japan/2012
Drama/13min.
Cast:Chika, Masao OTSUKA
Noriko fails to enter university even though she had spent three years preparing for the entrance exams after she left high school. On the way home, she is attacked by a man who also failed to enter university for two consecutive years. An elderly man, who failed to enter university for thirty- five consecutive years, suddenly shows up like a hero. The three of them do all sorts of ridiculous things together, in a silly and sad comedy.
---
ship in a bottle/Director:Mayumi KANETANI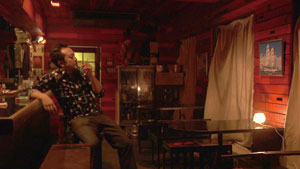 Japan/2012
Drama/31min.
Cast:Kenji IWAYA, Ryoko UCHIDA
Tanigawa, an office worker, has a hobby building ships in bottles. He starts working as a daily manager in a bar called "Roman" to make extra money without telling his wife. Gradually, he feels comfortable there, but… The film is described with subtle movements of the couple's minds as they step slightly out of everyday life.
---
dance dance dance dance/Director:Fujiko OISHI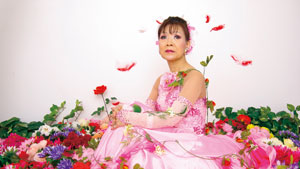 Japan/2012
Documentary/30min.
Cast:Shigeko YAMAMOTO, Miki HIGA
Shigeko Yamamoto, a blind woman, devotes herself to social dancing. Her rhythm of daily life is terribly fast. No matter how fast the film cameraman walks, he can't catch up with her. Following the road to a dance competition, the film shows the overwhelming way she lives.
---
The Sakuramoto broom workshop/Director:Aya TSUGEHATA
Japan/2012
Animation/10min.
This film is produced based on a true story. An elderly couple lives in a Japanese village. Although they have been together for decades making brooms, the husband notices his wife starts having symptoms of a disease… There are various things that people can't tell others and that others can't see. But "Even so, we will keep on living."
---
Tsukinohikari/Director:Haruna ITO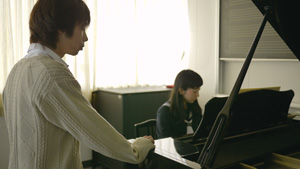 Japan/2011
Drama/18min.
Cast:Toru ASAZUMA, Kotone SINA
Ryota, a high-school student, is attracted by the sound of the piano and goes to the music room. A girl he's never seen before is playing the piano there. This gives him nostalgic feelings and he goes back to his childhood. Along to Debussy's "the Moon Light", the film describes his encounter with the past.
---
The Confession Of Figaro/Director:Chihiro AMANO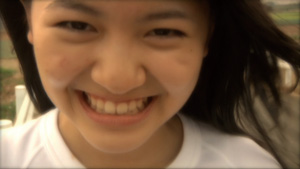 Japan/2012
Drama/22min.
Cast:Raiki YONEMOTO, Jukiya KAGEYAMA, Naoya SHIMIZU, Kazuaki IWASA
During their summer holidays, a group of four junior high-school students, Yone, Kage-yan, Naoya and Iwa-san, gather at their secret base. Erotic talk livens them up and expands their imaginations. After that, they each decide to confess their love to the girls they like…A part of their youth, foolish and bitter-sweet, is brilliantly and vividly reproduced.