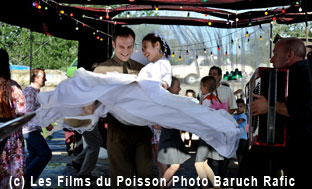 2 Sep.(Sun.)10:10/Will Hall
9 Sep.(Sun.)10:20/Conference Room


Aichi Premiere ・The director is scheduled to visit.
France,Ukraine,Germany,Poland/2011/113min.
Director:Michale Boganim
Cast:Olga Kurylenko,Ilya Iosifov
26 April in 1986 is the day when Anya and Piotr tie the knot. There occurs a detonation in the neighboring town, Chernobyl. Piotr, working as a fireman, is called to extingish the mountain fire and has gone. 10 years later,Anya works as a sightseeing guide in the disaster area.