FILM COMPETITION – Nominated Films and Special Screening –
1Jodie
2Oshirasama
3My Grandmother Is an Egg
4MARE
5The Note
6MY HOMETOWN
7Memory
8Blind Mind
9Rainbow Honey
10Medea
11The Hanbok on the Court
12VADIYAR
13Horimono: Japan's Tattoo Pilgrimage
10 Sep. Sat. 10:00 Large Conference Room
Live Action / Animation: 12 nominees + 1 special screening
Jodie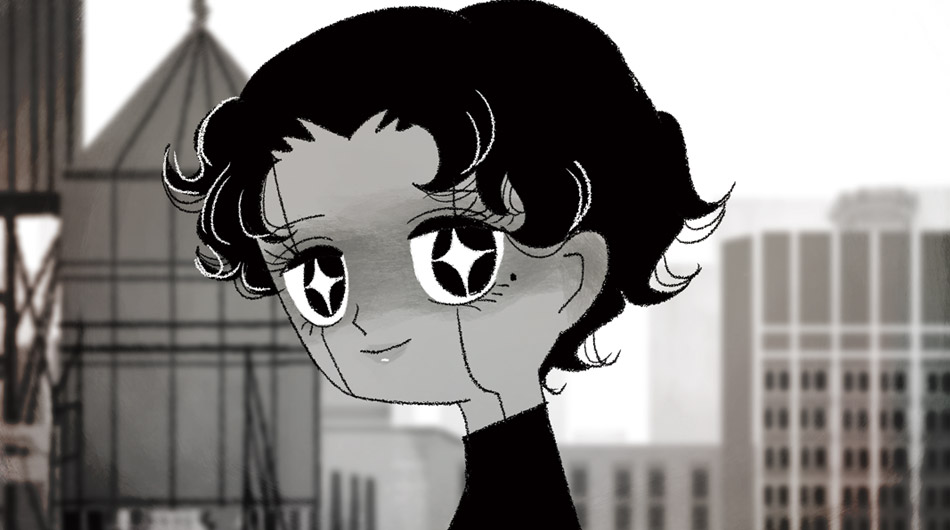 Animation
Japan/2021/11min.
Director : Kurumi Hakamata
Voice : Anna Chloe Moorey, Elsie Lovelock
Story
A robot with no name is being abused by her owner. I am a "doctor," and I erase her memories. It will be easier for her if she forgets all painful things. But then she asks me not to erase those memories. She begs me not to treat the violence inflicted upon her as though it had never happened.
Oshirasama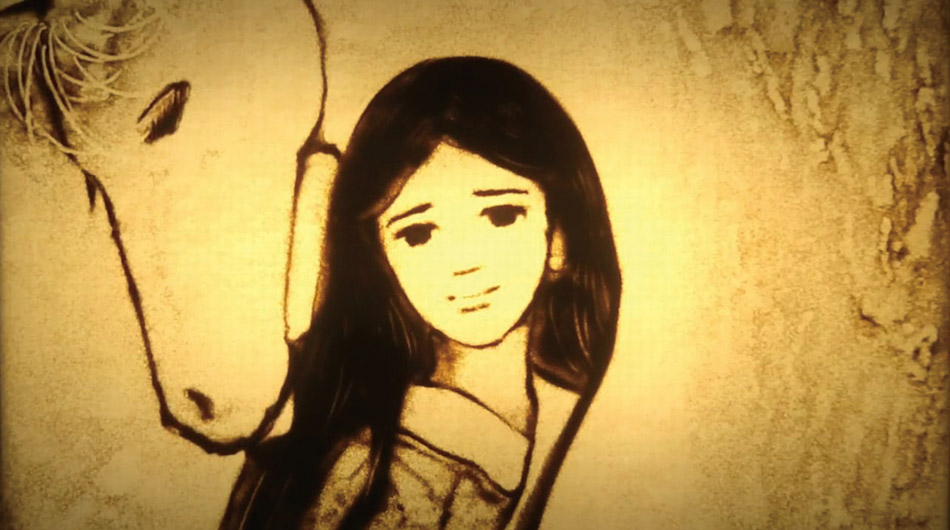 Animation
Japan/2021/12min.
Director : Takako Saga
Narration : Takako Saga
Story
A girl takes care of a horse affectionately, then eventually, they fall in love with each other. Maddened by the fact, her father hangs the horse on a mulberry tree. "Oshirasama" is a folktale of Japan's Tohoku region. This work is created by a sand artist and a horse-head fiddle player.
My Grandmother Is an Egg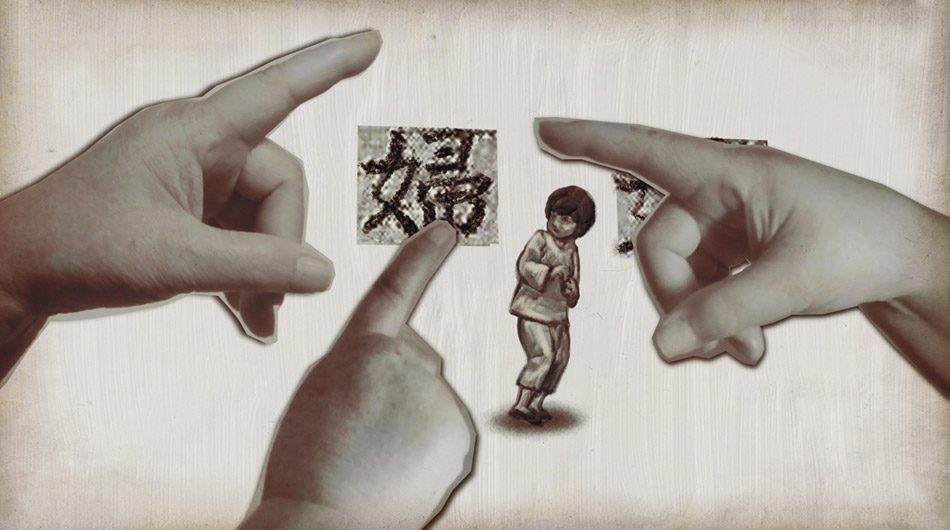 Animation
Taiwan, UK/2021/9min.
Director: Wu-Ching Chang
Cast: Yu-Hsia Chang
Voice: Yu-Lin Chang, Yu-Chin Chang
Japanese Subtitles: Yu-Chien Kuo
Story
The director's grandmother was a T'ung-yang-hsi. It is the traditional practice of pre-arranged marriage, selling a young girl to another family to be raised as a future daughter-in-law. The film is about the fragility and resilience of the director's grandmother who faced oppression from unjust Confucian traditions in Asia. It aims to reflect upon women's oppression and struggle for freedom.
MARE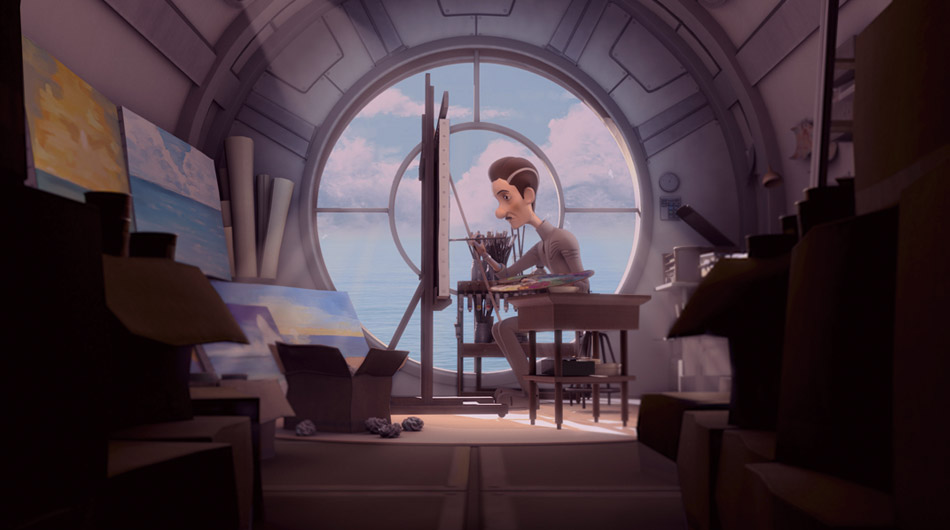 Animation
Japan/2022/8min.
Director : Tamaki Ishida
Story
The world is polluted by poisonous gas. In a secluded facility, an artist is painting pictures of the sea. Why does he paint them? What has happened to the world? Set in the not so distant future, the film is about environmental pollution and life in quarantine.
The Note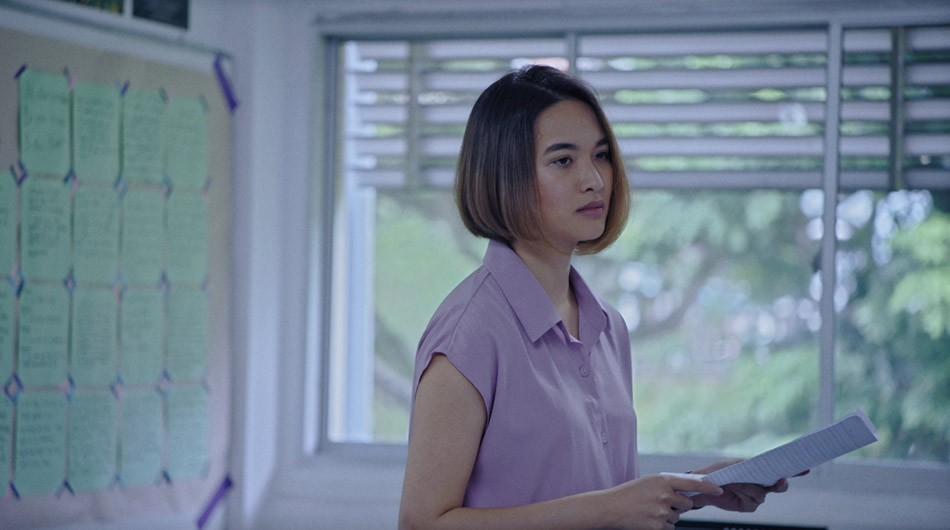 Drama
Singapore/2022/16min.
Director : Jen Nee Lim
Cast: Cheryl Chitty Tan, Kymberly Naushad
Japanese Subtitles: Itoko Tanaka
Story
To connect with her new class, an inexperienced high school teacher asks each student to anonymously share a personal secret.
MY HOMETOWN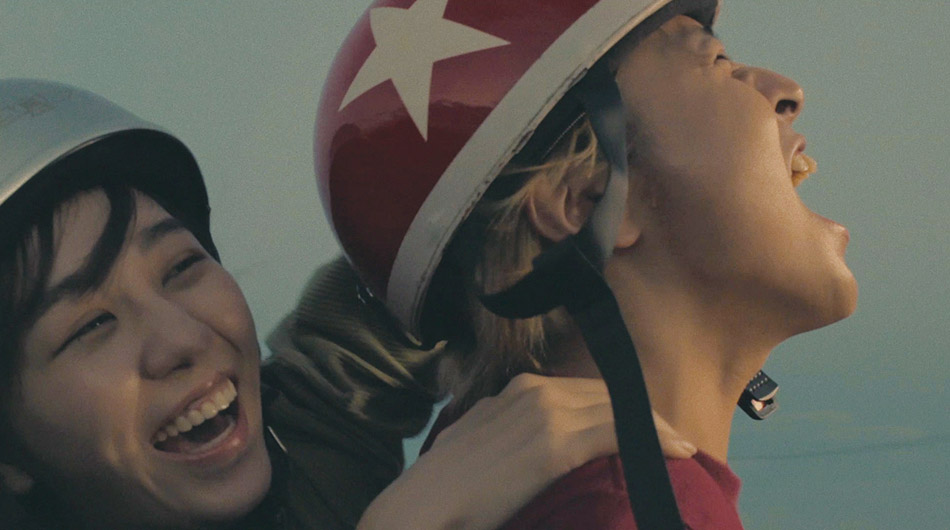 Drama
Japan/2022/42min.
Director: Aoi Furukawa
Cast: Soraka, Miki Koshiyama
Story
Teruko, 19, lives in a housing complex about to be destroyed with her grandmother and mother, a life with three generations of women in her family. After graduating from high school, Teruko has worked in her hometown with her mother, but she will leave for Tokyo soon to attend a university there. One day, the father who has long been out of touch contacts Teruko. A minor discord in family life is getting intensified prior to her departure.
Memory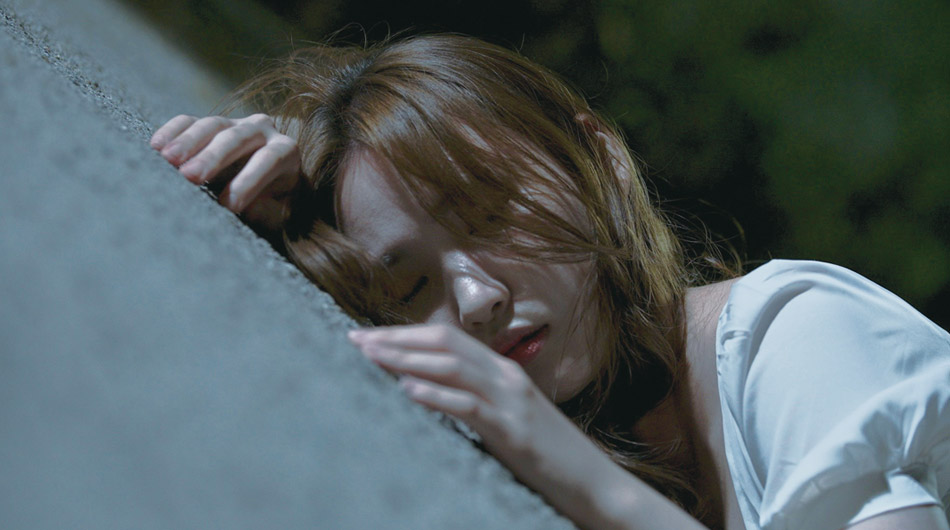 Drama
South Korea/2021/20min.
Director : Jurina Kamiyama
Cast : Beak Seong Ha, Hwang Ji Eon
Story
Surrounded by total quiet and darkness, the protagonist Seong Ah lies moonlit and unconscious. With her condition diagnosed as dissociative amnesia, she loses her will to survive. In order to hang onto faint light, she paints and draws on paper the emotions she feels in her daily life, but….
Blind Mind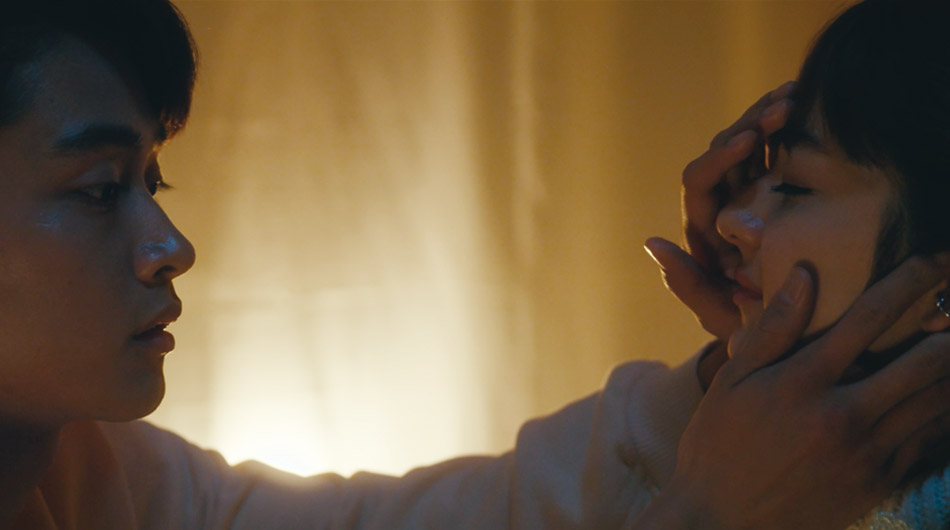 Drama
Japan/2022/37min.
Director : Yurie Yano
Cast : Kanta Sato, Yuna Taira
Story
Being blind, Yu declares to his roommate Jerry who leads an active love life that love has no place in his life. He cannot understand what Jerry means by the word "beautiful." Another person who is trapped inside the cage of the word is influencer Fumika.
9
Rainbow Honey
Drama
Japan/2021/29min.
Director : Keiko Umenoki
Cast : Chie Tsuji, Saki Suzuki
Story
Brought up by loving parents, high school girl Sae is happy and content with her life. Her sole concern at present is what career path she should choose. One day, she saves a girl in danger. While running with her, memories of the previously forgotten past come back to her. A reflection upon the meaning of family.
10
Medea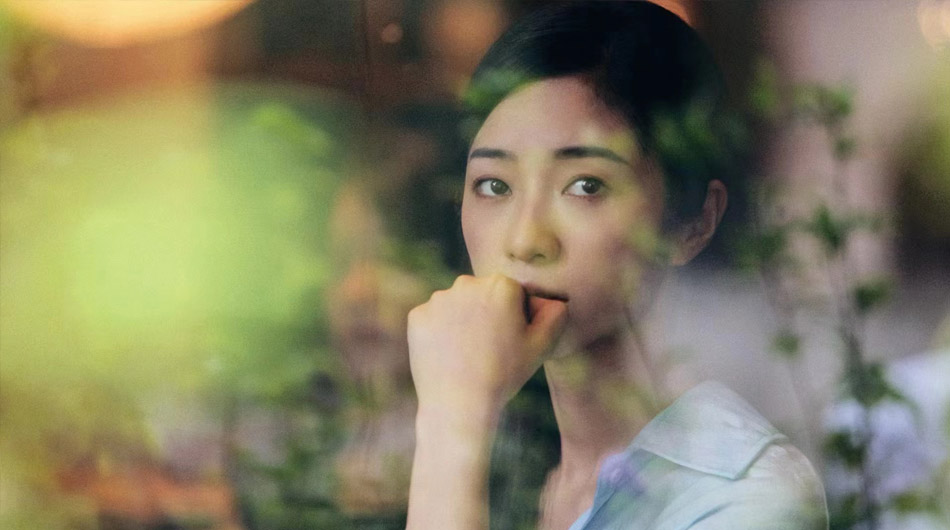 Drama
China/2022/14min.
Director : Feifei Zhong
Cast : Leiying Luan, Wenwen Su
Story
It is a story about a woman struggling between her career and family after finding her unexpected pregnancy and finally gets collapses. Hejiahui is a stage performer who plays the main role in the play Medea. The director is leading them for a national tour for the next half year. Yet she finds herself get pregnant. In the meanwhile, Medea, the Ancient Greek woman who killed her own sons takes over Jiahui's mind...
11
The Hanbok on the Court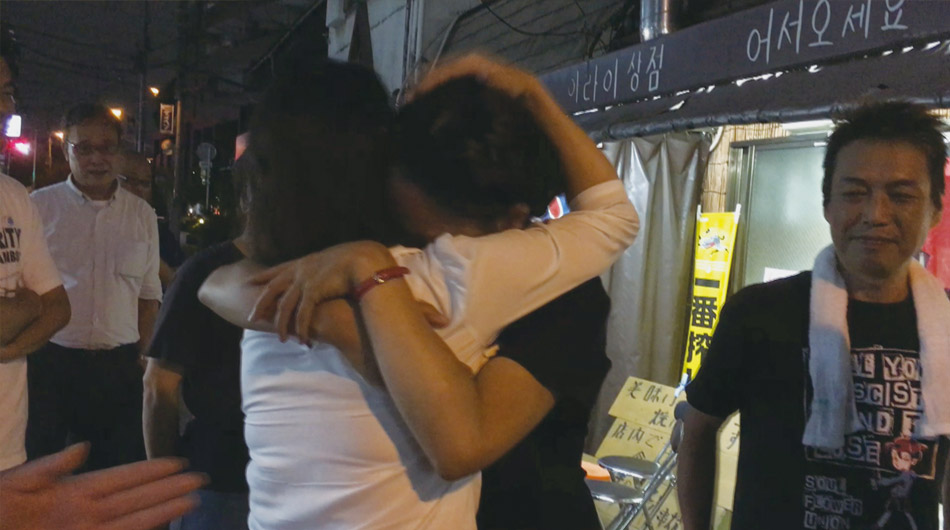 Documentary
South Korea/2022/50min.
Director : Oh So Young
Cast : Lee Sin Hae, Kang Hwi Sun
Story
Focusing on the court case of journalist Lee Sin hae, a 2.5th generation of "Zainichi," ethnic Korean born in Japan, who raised the first damage claim against hateful speech in Japan, the film explores complex discrimination against minorities and women.
12
VADIYAR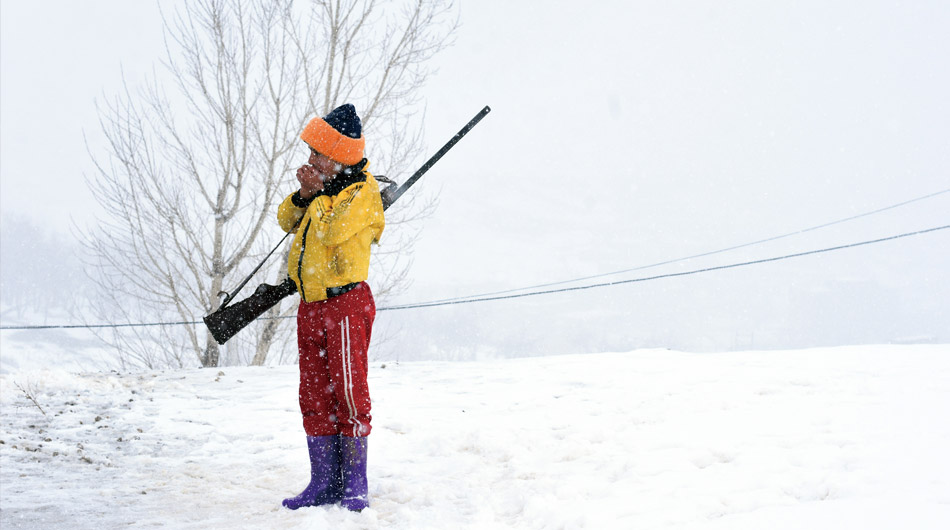 Drama
Iran/2021/15min.
Director : Marjan Khosravi
Cast : Maryam Moradian, Masih Najafi
Japanese Subtitles : Hitoko Uebo
Story
In a remote mountain village, a wolf attacks a boy's mother. This simple premise is the vantage point for at powerful tale in a beautifully coloured visual palette, which at its center circles around themes of clemency, mercy, masculinity and making the right decisions in seemingly impossible situations.
Film Competition After screening of nominated films
13
Horimono: Japan's Tattoo Pilgrimage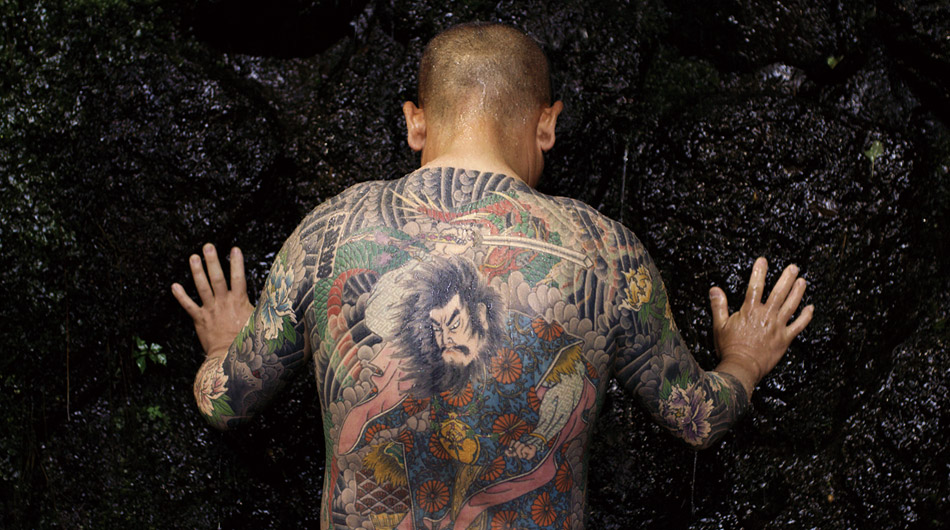 Documentary
USA/2020/17min.
Director: Kira Dane, David Caprara
Story
Living amongst heavy negative stereotypes around traditional horimono tattoos in Japan, a group of tattooed pilgrims practice a centuries-old, holy mountain pilgrimage that solidifies its role in Japanese culture.
TwitterSNS
AIWFF Office
+81 52 962 2520
9:00~17:00/Tue.-Sun.
Closes on Mondays & National holiday.(Also closes on Tue. when a national holiday falls on Monday)
Aichi International Women's Film Festival Executive Committee Secretariat c/o

Aichi Gender Equality Foundation 1 Kamitatesugino-cho, Higashi-ku, Nagoya, Aichi, 461-0016, JAPAN

あいち男女共同参画財団は、あいち国際女性映画祭を始め、セミナーや講演会など男女共同参画の推進のための事業を行っています。