Nominated Films and Special Screening
1

The Tree

2

The Edge of Memory

3

Where Were You?

4

O-BON, Anecdotes from Kyoto

5

MASK

6

The Riverside and an Endless Night

7

Siblings

8

Interpreting Hyun-ju

9

The Meaning of Young Lives: Okawa Elementary School's 10 Years of Testimony

10

UNKNOWN SON

11

Jessie Story

12

KIRINOSHIRO

Special Screening

In the Shadow of the Pines
Live Action / Animation: 12 nominees + 1 special screening
4 Sep. Sat. 10:00 Large Conference Room
The Tree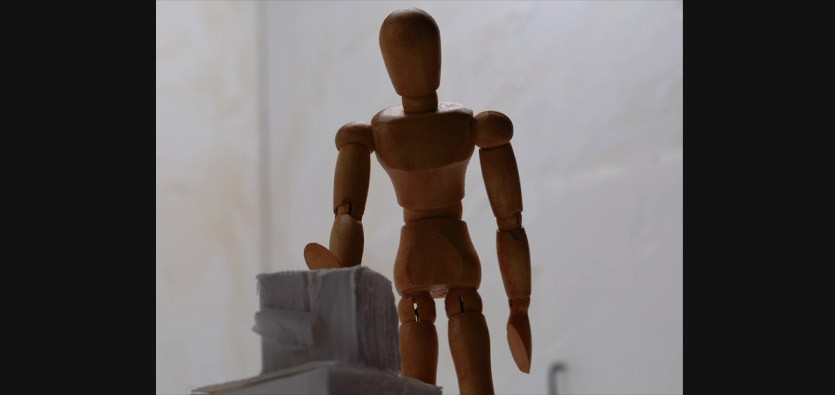 ©Indiestory Inc.
Animation

South Korea/2021/8min.

Director: KIM Ha-Lim
Story

Wooden doll awakened in ignorance in a white room. The only door in the room is getting smaller and smaller. The wooden doll opens the door and leaves out of fear that it might be trapped forever… What will happen the wooden doll?
The Edge of Memory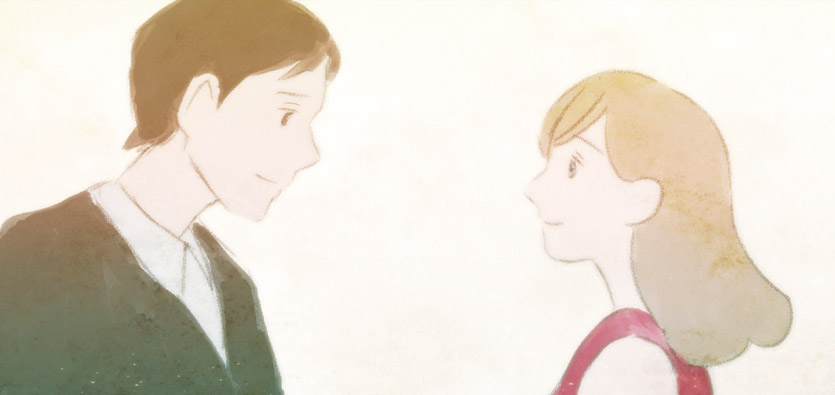 Animation

Japan/2021/5min.

Director: Rika Asakawa
Story

An old woman is walking in a dimly lit town. The road is muddy, and the windows in every house were being closed. She stopped suddenly in front of the coffee shop. When she came across the shopkeeper, she realized that he was her old lover, separated from her by war. Both kept thinking of the other for a long time. They started dancing hand in hand to make up for lost time.
Where Were You?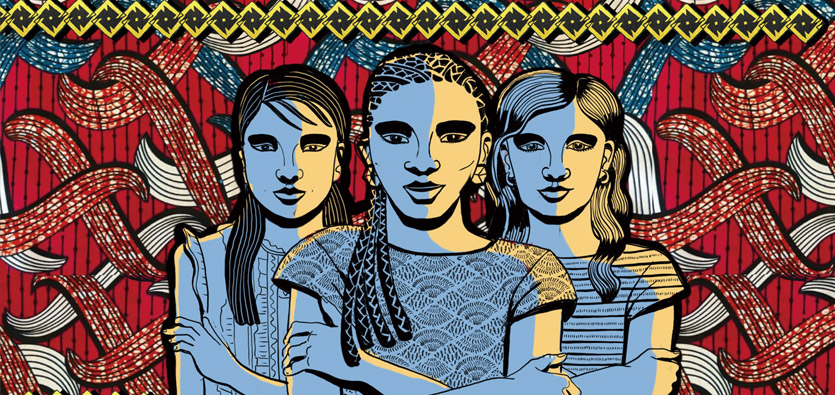 ©CHILD POKKE
Story

WHERE WERE YOU? challenges us to reflect on this transversal and universal reality that is violence against women. Everyday violence, subtle or brutal, all terrible and intolerable. Experiences told in different languages and from different countries.
O-BON, Anecdotes from Kyoto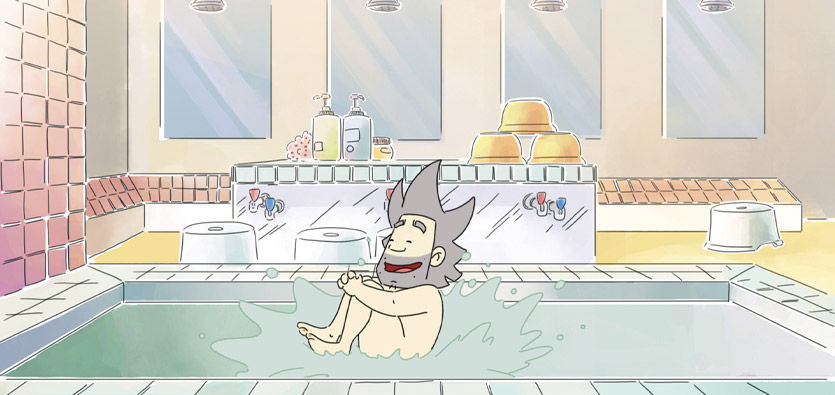 Animation

Switzerland/2021/11min.

Director: Jénay Vogel
Story

In Kyoto, it is in the middle of summer and the O-Bon festival is approaching.
Everyone eagerly awaits this annual event, because it is well known that wishes come true. Most of them want wealth, beauty and health. Except Nashi, a homeless man who pollutes the air with his body odour to the point of becoming more and more of a public hazard. His only real wish is to bathe in a public bath.
MASK
Drama

India/2021/10min.

Director: BHAWANI DOLEY TAHU

Cast: Lakhi Doley, Anjana Das

Subtitle Translator: Hiroaki Kudara
Story

The story is around that period when the pandemic just started in India, the "Mask" was popular only among the advantaged class, and totally a new concept among the disadvantaged groups of the society. The unsafe disposal of face masks by some persons poses a major threat to others. This movie is about a young boy of privileged class, who throws his used-mask on the road carelessly which eventually devastates the life of a poor widow's family.
The Riverside and an Endless Night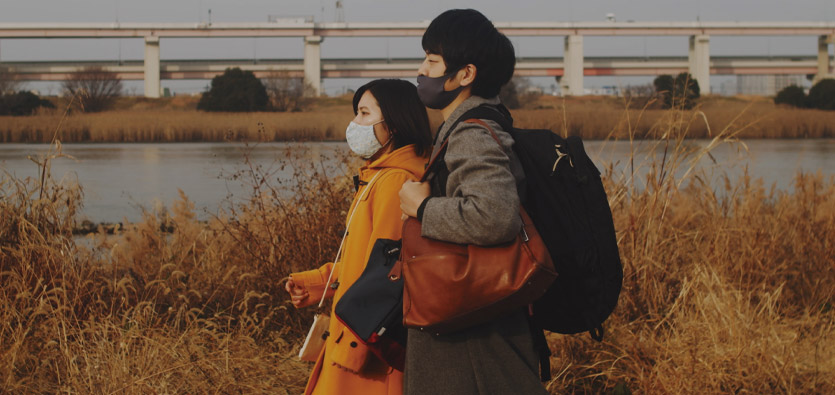 Story

For her dream of becoming a wedding planner, Fujiko decides to leave her native Aichi and start living with her brother Kazutaka who works in Tokyo. Life in Tokyo is busy but fulfilling until the COVID-19 pandemic starts to impact the whole world.
Siblings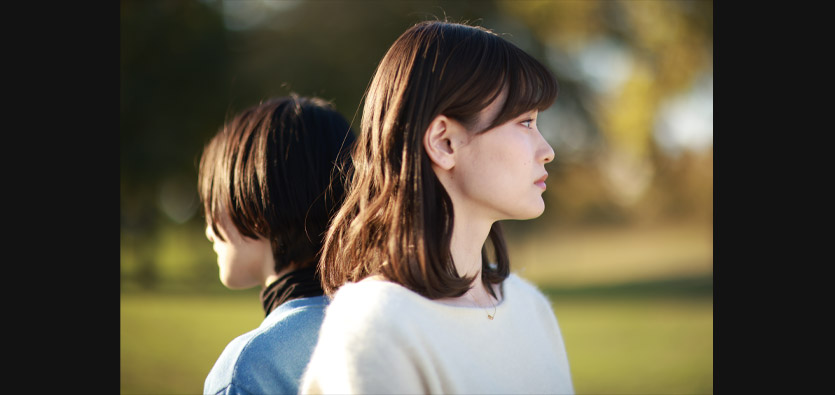 Story

Nozomi cannot tell her boyfriend that she has a younger sister with disabilities. When he asks her to marry him, she is propelled to reveal the fact and face realities. She is finally coming to terms with her own life.
Interpreting Hyun-ju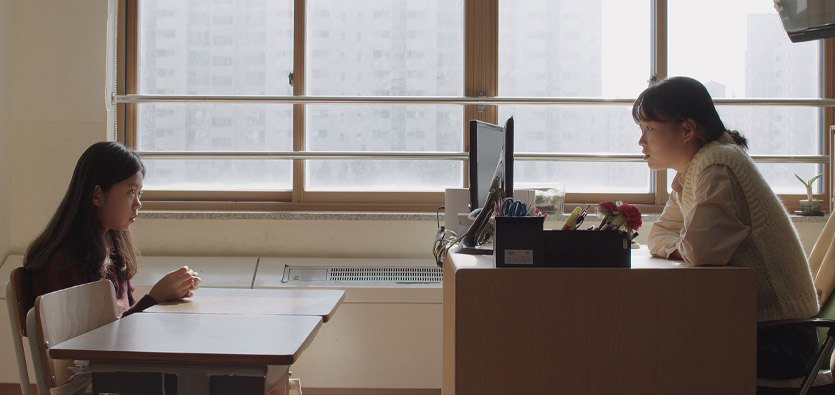 ©Indiestory Inc.
Drama

South Korea/2020/24min.

Director: KANG Ji-hyo

Cast: KIM Yoon-ha, JEON Ha-neul

Subtitle Translator: Azusa Nishimura
Story

Seonyeong, who is an elementary school teacher, cares about Hyun-ju who is always alone. Seonyeong begins to pull her aside, talk with her, and listen to her honest words. But as time goes by, things happen differently from her words…
The Meaning of Young Lives: Okawa Elementary School's 10 Years of Testimony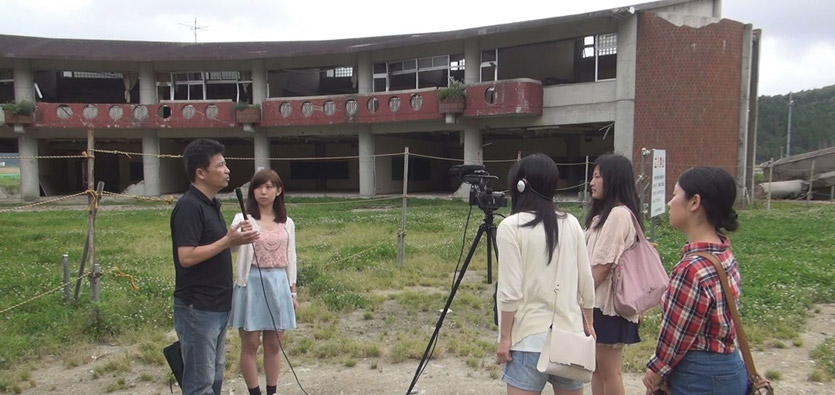 Story

Seventy-four students lost their lives at Ishinomaki Okawa Elementary School in Miyagi Prefecture during the 2011 earthquake and ensuing tsunami. Students of a seminar at an Aichi women's university have followed the activities of Toshiro Sato who recounts the tragedy that claimed his second daughter's life. Ten years after the disaster, facts are revealed that shed light on the reason why they failed to evacuate in time.
UNKNOWN SON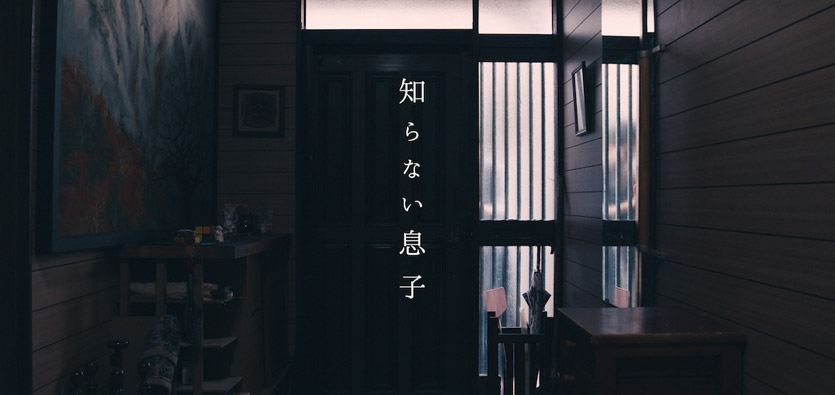 Story

Having lost first her husband, then her only son, Hiroko Hayashi lives alone and lonely.
One day she receives a mysterious phone call from someone that claims to be her deceased son. They chat, and her loneliness is gradually healed, but the caller Jun Murata finds himself beginning to suffer from a guilty conscience.
Jessie Story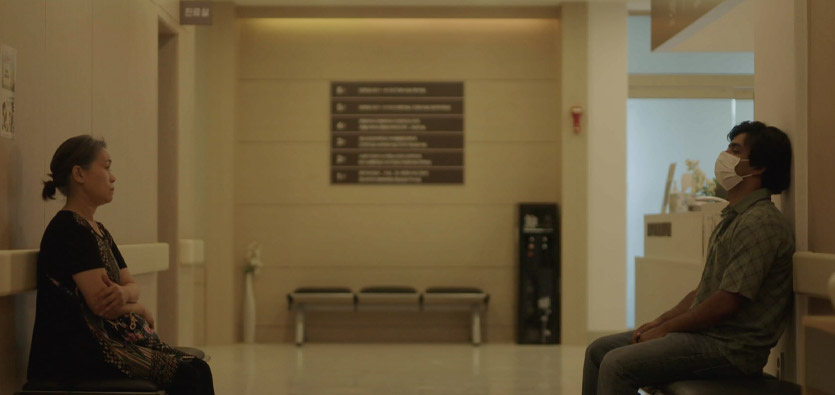 Drama

South Korea/2020/20min.

Director: Ha-eun LEE

Cast: Aesim KANG, Aunpam Tripathy

Subtitle Translator: Mari Iwaki
Story

It is a movie about the friendship of Jamesson, a young Indian man who has a similar name to his grandmother James Soon, who makes rice cakes at a rice mill for more than 30 years. When the rice mill was on the verge of disappearing, even her grandmother's daughter turned her back on the mill, but Jameson stayed there until the end to make rice cakes.
KIRINOSHIRO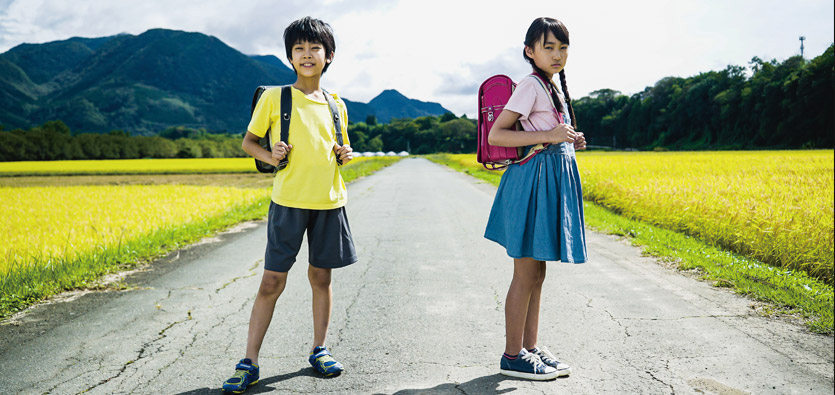 Story

Fifth-grade student Mao goes with her mother to live at the house of her grandmother who operates a "love hotel," a short-stay motel used for love affairs. One day Mao is made to sneak into the motel with school bully Kouya. Little do they imagine what they are going to witness there.
In the Shadow of the Pines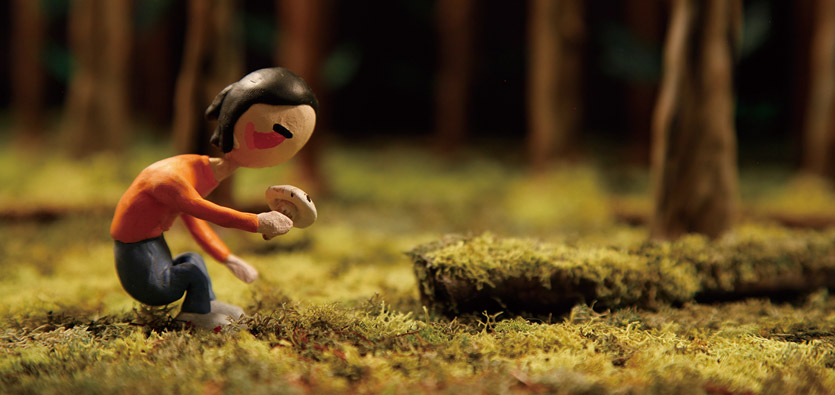 Story

In the Shadow of the Pines is an animated short documentary about a difficult father-daughter relationship. Drawing on childhood memories, Anne Koizumi, the filmmaker, explores her upbringing with her Japanese immigrant dad, who was also the janitor at the elementary school she attended.
AIWFF Office
+81 52 962 2520
9:00~17:00/Tue.-Sun.
Closes on Mondays & National holiday.(Also closes on Tue. when a national holiday falls on Monday)
Aichi International Women's Film Festival Executive Committee Secretariat c/o

Aichi Gender Equality Foundation 1 Kamitatesugino-cho, Higashi-ku, Nagoya, Aichi, 461-0016, JAPAN

あいち男女共同参画財団は、あいち国際女性映画祭を始め、セミナーや講演会など男女共同参画の推進のための事業を行っています。