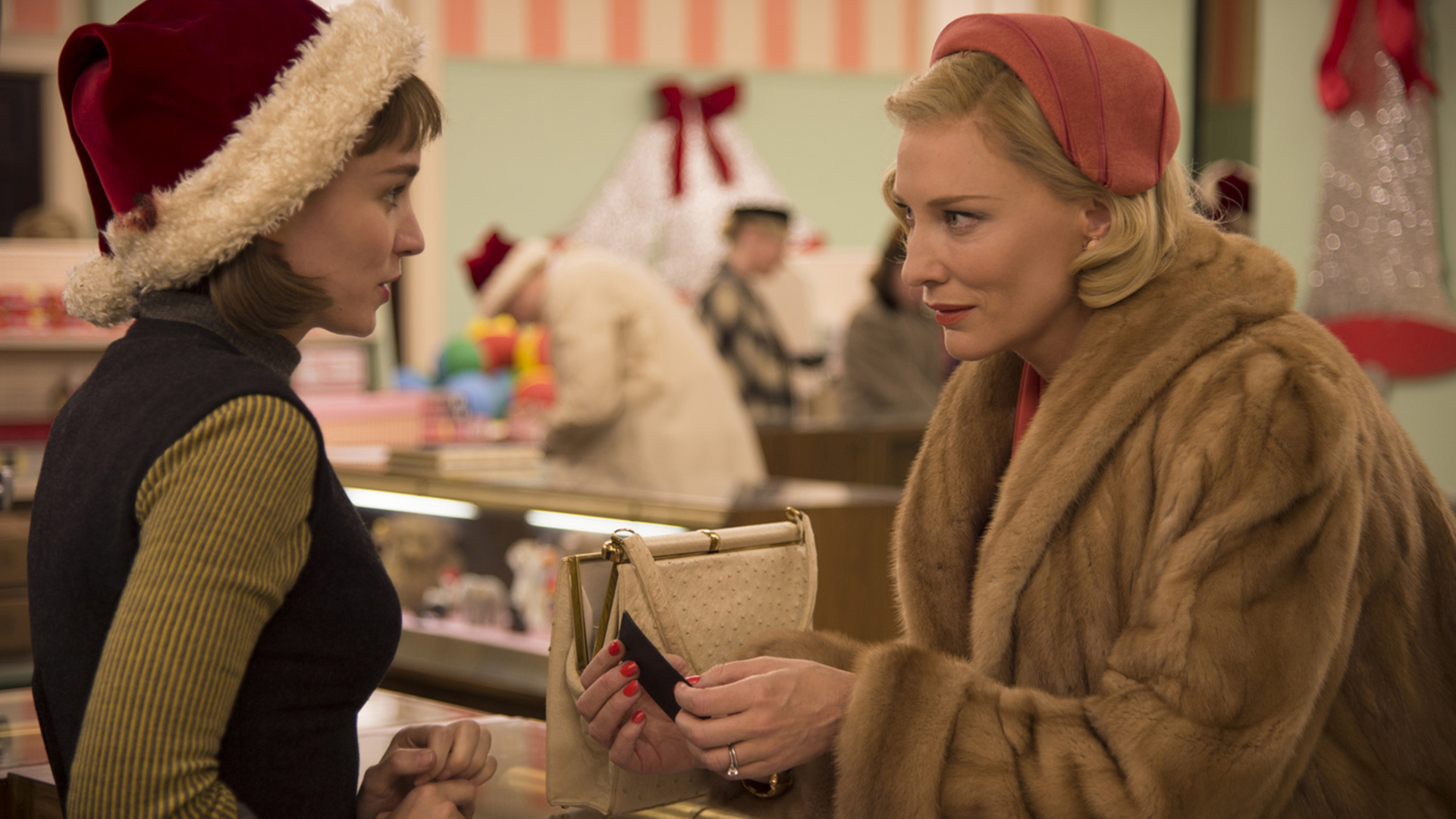 CAROL
9 Sep. Fri. 18:00 Will Hall
Drama
USA, UK / 2015 / 118 min.
Director: Todd Haynes
Cast: Cate Blanchett, Rooney Mara
Distribution: Phantom Film
Award: The Best Actress Award and a Queer Palm at the Cannes International Film Festival in 2015, the Best Film Award, the Best Director Award, the Best Screenplay Award and the Best Cinematography Award for the New York Film Critics Circle in 2015.
Story
In 1952, a young woman in her 20s, Therese is working as a clerk in a Manhattan department store and dreaming of a more fulfilling life when she meets Carol, an alluring woman trapped in a loveless, convenient marriage. As an immediate connection sparks between them, the innocence of their first encounter dims and their connection deepens. While Carol breaks free from the confines of marriage, her husband threatens her competence as a mother when Carol's involvement with Therese and close relationship with her best friend Abby comes to light. As Carol leaves the comfort of home to travel with Therese, an internal journey of self-discovery coincides with her new sense of space.
---